Beyond Roofing: Comprehensive HVAC Solutions for Optimal Climate Control and Efficiency
While NRG Pros is renowned in Sacramento for top-tier roofing solutions, our expertise extends to creating comfortable interiors as well. Introducing our HVAC installation services, designed to ensure optimal temperature control, energy efficiency, and overall comfort for both residential and commercial spaces.
HVAC Installation: The NRG Pros Advantage
Tailored Climate Control
Every property has unique HVAC needs. We assess your space, its layout, and your specific requirements to recommend and install the perfect HVAC system that ensures year-round comfort.
End-to-End Installation
Our comprehensive HVAC installation includes not just the main unit but also all associated pipes, vents, and ductwork, ensuring a seamless and efficient system setup.
Energy-Efficient Solutions
With the latest HVAC technologies, we prioritize energy efficiency, ensuring that your new system provides optimal temperature control with minimized energy consumption.
Benefits of a New HVAC Installation
Why Opt for HVAC Installation in Conjunction with Roofing?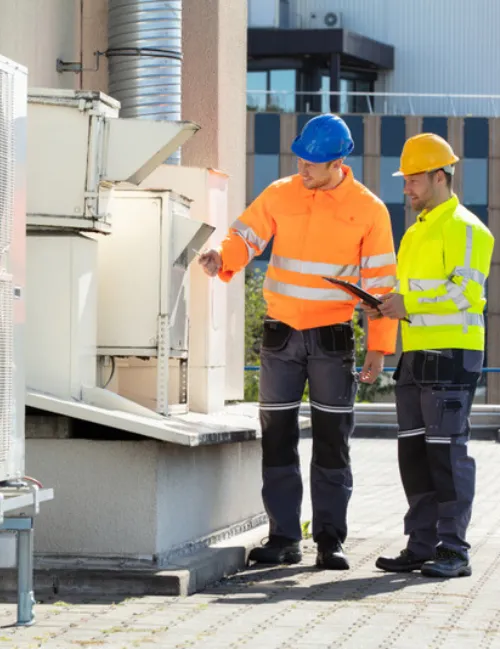 Comprehensive Services by NRG Pros
While HVAC installations are our spotlight on this page, NRG Pros is Sacramento's go-to for a range of property enhancement solutions: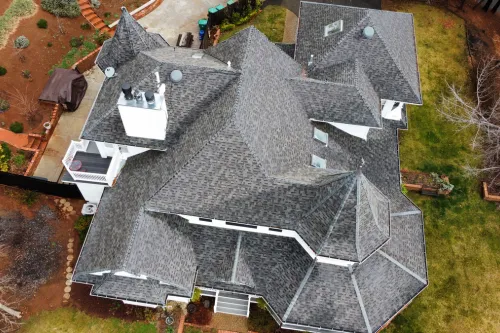 Roofing Solutions
From composition shingles, tile, flat, silicone to metal roofing, we cater to all your roofing needs.
Emergency & Repair Services
Our dedicated team is always on standby, ensuring swift responses for any roofing or HVAC emergencies.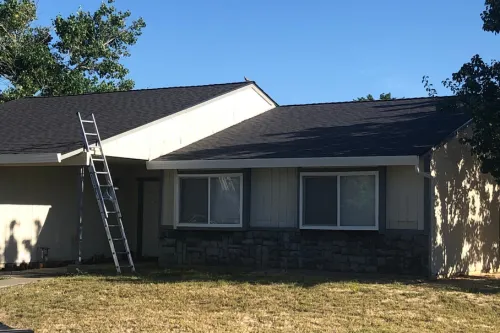 Financing & Insurance Claim Assistance
Recognizing the investment involved in property upgrades, we offer flexible financing options and assist with insurance claims for a hassle-free experience.
Trusted Roofers in Sacramento
NRG Pros is committed to ensuring that Sacramento properties are not just protected from the outside but are also comfortable and efficient on the inside. With our HVAC installation services, we're setting new standards in interior comfort and energy efficiency. Reach out to us today, and let's create a space that's perfectly attuned to your comfort needs!